Doing good for our global community... When I started Mali Mali™, I decided I wanted the company to not only do right by our customers but also by our community. I strongly believe in helping to face the planet's pressing environmental issues. I wanted the company to give back to the earth. We use her fruit as our ingredients and often times, the earth is neglected. In wanting our customers to "be well," we also find it very important to "do good." To do good, Mali Mali has partnered with the Cool Earth Foundation™, a non-profit charity that works to...
---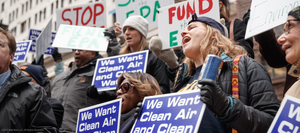 It seems that almost every turn, climate change is being put on the back burner. Mali Mali believes that legislation has not done enough to combat global warming.  Recently, the US left the Paris Climate Agreement, which hoped to combine hundreds of countries to combat climate change. While this is a setback for the US and its efforts for climate change... ... there still is a lot of great work being done but non-legislative groups and communities worldwide. Notably, 350 works within local communities all over the world to fight climate change and have served as a platform for many activists...
---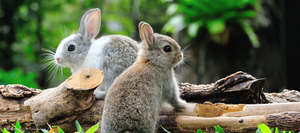 Yes, Mali Mali is vegan. But do you know why?? Animal testing is often a cruel practice, in which small animals are subjected to clinical trials for future consumer goods. The estimate of animals who are subjected to and die from this type of cruelty annually ranges from 25 to 100 million.  Many cosmetic companies test on animals, using inhumane treatment to determine the effectiveness and safety of their products. These animals are often burned, prodded, crippled, and poisoned. They live lives locked away in cages, unable to ever be free and in constant pain and loneliness. But there is...
---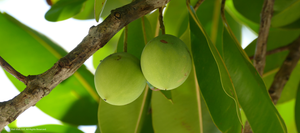 Au naturel...  You might have already read our Mali Mali Ingredients: Don'ts article, but Mali Mali would also like to highlight our wonderful natural ingredients. Signature ingredient... Our signature ingredient is tamanu oil (Calophyllum inophyllum) from the South Pacific. Tamanu oil has the unique ability to promote the formation of new healthy tissue, thereby accelerating the healing process.   Tamanu oil helps treat sunburns, scrapes, wounds, insect bites, eczema, psoriasis, blisters, acne, and itchy, dry, and scaly skin. Polynesian women have used tamanu oil for centuries to maintain a healthy, clear, blemish-free complexion. Our founder began using tamanu oil to help...
---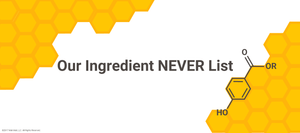 What we avoided... Mali Mali is very proud of our strong beliefs of using natural ingredients in our products, and we have a list of ingredients we purposefully avoided. We absolutely do not formulate any of our products with silicone, parabens, beeswax, and palm oil.  ...and why... It's pretty simple. Silicone causes an artificial barrier on top of your skin which can cause trapped bacteria to irritate your skin and it is non-biodegradable. Parabens are known to mimic estrogen in the body and can disrupt hormone function in women. High levels of parabens are also linked to breast cancer.  Many...