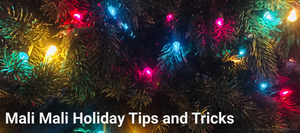 The holiday season is fast-approaching, and it's crunch time to find the best gifts for your loved ones. Well, here at Mali Mali, we've got you covered. Last year customers raved about how practical our All-Over Moisturizer served as a stocking stuffers!! This year, let our Gift Sets and lip oils serve as wonderful gifts for teachers, coworkers, family, and friends. This December also would be a perfect opportunity to join our Ambassador program and start earning 20% commission through referrals. Our program is easy and free to join and Ambassadors love the benefits of selling. From everyone at Mali...
---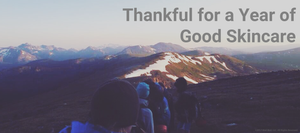 Thanksgiving coming up this month has got me thinking about how lucky Mali Mali is to be in business for over a year now!! I began work on Mali Mali when I was fifteen and am so thankful to be working with one of the best labs in the country located right here in Dallas, TX. These past few years of working with bloggers and testing out products on friends and family has been so incredible. When I created Mali Mali, I wanted to help those like me, with sensitive skin, eczema, and psoriasis. I am so thankful that people...
---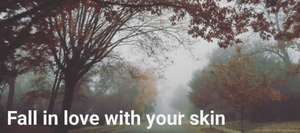 The leaves are officially falling and sweaters are becoming a must (even here in Dallas). So often in the fall, we are so jealous of warmer summer weather and too busy prepping for winter that we forget to take proper care of our skin. The drier air in autumn and winter months sucks more moisture from your skin. So, while we begin to wrap up in layers, it's crucial that we also moisturize our skin properly. Beyond applying your moisturizer, it's essential to also hydrate thoroughly. This can be from eating water-rich fruits and vegetables. And while sometimes difficult, it...
---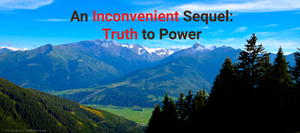 Have you seen An Inconvenient Sequel: Truth to Power yet? No? Well at Mali Mali, we believe you should. And here are three reasons why: The movie rises not only an environmental issue, but a cultural issue. Environmental disasters have the potential to wipe coastal cities and communities off the map. Imagine a world without Manhattan. Imagine all the history and culture of such a diverse region to be simply buried feet under water. Global warming and climate change is inevitable. The question is not if but when. At Mali Mali, we are strong believers in protecting our environment. The...
---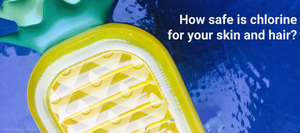 This past weekend, I spent time with my family at the pool, and I started thinking about the effects of chlorine on your skin and hair. So I did some digging… Chlorine is an oxidizing agent, meaning it bonds with free-floating molecules in your pool in an effort to protect your skin from harmful bacteria in the water. While this is good, chlorine also strips natural oils off your skin while you swim. This can destroy much needed protein within the body and can lead to dryness and rashes for those with sensitive skin. In the long run, chlorine can...